COME & SEE
Brief reflections on the week's scripture readings.
The 13th Sunday of Ordinary Time - 2020
---
---
The Word…
"The promises of the LORD I will sing forever,
for you have said, 'My kindness is established forever…'
Blessed the people who know the joyful shout;
in the light of your countenance, O LORD, they walk…
and through your justice they are exalted.
For to the LORD belongs our shield…"
(from Ps 89)
---
Pondering the Word…
These psalm verses speak to me, the wisdom and ponderings of Ethan, the Ezrahite, purported to be a musician in King David's court. While the psalm in its entirety is one of lament, these verses recall and rejoice in the promises God made to David.
The word "kindness" reverberated in my heart as I sat in prayer. I have been seeing yard signs and bumper stickers recently reminding us to "Be Kind." They prod me to acknowledge I haven't been feeling very kind as of late. Angry, indignant, frustrated: these are words that better describe my mood, feelings that while perhaps justified, do not serve to proclaim God's faithfulness and do not help to heal the world.
"For to the Lord belongs our shield." Words like these usually invoke an image of God defending the Israelites against an outside enemy. But right now, I need the Lord to shield me, I need Jesus to protect my heart. From the onslaught of bad news and negativity, yes, but more so from the internal temptation to be bitter and to dismiss the truth that kindness -- to everyone -- is the way to peace, not only for the world, but for myself.
"Kindness and truth shall meet, justice and peace will kiss." (Ps 85)
---
Living the Word…
We hear "the truth hurts." We hear "No justice, no peace." Rarely do we see the truth being told in a kind and compassionate way, or peace being achieved without justice being forced through disruption and violence. It even seems that when one tries to approach a volatile situation in peace and kindness, they are knocked down, stepped over, and dismissed. Why?
Many saints and spiritual writers posit it is because of fear. Fear, not hate, is the opposite of love. Jesus talks about love in today's gospel. He tells us we cannot love anything or anyone more than we love him. He tells us our lives cannot be wrapped up or made secure by things and people of this world, and that until we let go of temporal things, we will live in fear of losing them. Freedom to love, freedom to be kind, freedom to promote peace comes from complete reliance on the Lord as our shield.
Perhaps you are already free. Rejoice that you walk in the light of God's countenance. I am called, though, to reflect this week on the things that get in the way of my being loving and kind. What keeps me from promoting peace and truth without anger and bitterness? Consider joining me in this prayer if you too find yourself struggling to be kind or to find peace amid the turmoil.
---
Mon, Jun 29: I know the Lord rescued me from the hand of Herod and from all that the Jewish people had been expecting." (Acts 12:1-11)
Herod killed James and saw "this was pleasing to the Jews." I wonder if the Jews just wanted to get back to the way things were before Jesus riled up the poor. 'Here, a year has passed and his followers are still causing unrest!' My guess is the Jews (and let's be clear: it's likely the Jewish leaders) turned their backs, not actually "pleased" with murder but complicit nonetheless. Consider things happening in our times: peaceful protests on climate change, the right to life, and state-sponsored violence; people jailed to prevent destruction of sacred grounds for profit and to put a stop to inhuman immigration practices. Do we turn our backs, wishing things would "get back to normal?" How might we be complicit in societal sins that hinder the coming of God's Kingdom?
Tue, Jun 30: "At dawn I bring my plea expectantly before you. Lead me in your justice, Lord." (Ps 5)
The Hebrew translation:" Lord, in the morning You hear my voice; I lay it before you and wait" gives us a slightly different meaning. Often, I bring my plea to God along with the expectation God will hear me and grant my desire. But do I wait for an answer? Do I accept when the answer does not come right away or winds up being something else entirely? Or do I just talk AT God? The responsorial refrain has deep meaning for us today. Is my plea for God to put an end to the virus and the division in my country? Or do I pray, "Lead me in your justice, Lord that I may have courage do the difficult work justice demands"? When you pray this morning, ask God to lead you to the path of justice God wants you to travel, even if it means venturing out of your comfort zone.
Wed, Jul 1: "I hate, I spurn your feasts," says the LORD, "I take no pleasure in your solemnities…Away with your noisy songs! But let justice surge like water, and goodness like an unfailing stream." (Am 5: 14-15, 21-24)
The prophet Amos cuts to the chase with God's words! There is much discussion these days about houses of worship being allowed to open so the community can gather again (understandable since other establishments like bars are allowed to open!). Social distancing and precautions are being ignored in gathering places, political rallies, and protests. How do we reconcile the holy desire to reconvene as community with the social justice/health implications of doing so? The Lord tells us: 'if you want to offer me your sacrifices, your music and songs, that's fine…as long as you are first working for justice.' Do you see the parallels? What do you think it means for us and how does that make you feel? Bring those feelings to God in prayer. Be honest—God knows what's in your heart before you do. And, as we learned yesterday, wait for God to respond.
Thu, Jul 2:"Rise, pick up your stretcher, and go home." (Mt 9:1-8)
The paralytic does exactly what Jesus tells him: he picks up his stretcher and goes home. But when he returns home, what happens? Does he throw the stretcher on the trash heap, never wanting to see it again? Does he hold onto it as some sort of perverse 'security blanket?' Or does he keep it as a reminder? And if he does, what comes to mind when he looks at it? The past indignity and lost time…or the joy of his healing? Consider this if your sins and failings still wound you. You can spend your life dwelling on and regretting your mistakes…or you can rejoice in God's merciful healing. "Felix Culpa: O Happy Fault that merited such and so great a Redeemer!"
Fri, Jul 3: "For His kindness overwhelms us and the Lord's steadfast truth is forever." (Ps 177, Hebrew translation)
I like to change things up, praying with different translations particularly when they add to the richness of the verse; hence, "for steadfast is his kindness for us" becomes "His kindness overwhelms us! When was the last time you were overwhelmed by God's kindness? Not God' majesty, as in nature, but in God's kindness to you? Pray with this today.
Sat, Jul 4: "People do not put new wine into old wineskins. Otherwise the skins burst, the wine spills out, and the skins are ruined. Rather, they pour new wine into fresh wineskins, and both are preserved." (Mt 9:14-17)
'But I really liked the old wine. It wasn't great, but it was okay….at least for me. This new wine…it's kind of bitter. It's going to take a long time for it to age and develop. I don't want to wait. Just bring me the old stuff.'
'I want my old wineskin back. What was wrong with it anyway? I worked hard to get that wineskin. Just because not everyone had the opportunity to get that kind of wineskin, that's not my problem!' Like it or not, we have new wine, "a new normal," a new way of life. And for many, it is hard, downright bitter. But life does not go backwards. Let's bring new wineskins to the feast, enough for everyone. Let's bring fresh, new ideas and opportunities, and relish this new wine so that it ages well and can be shared by all.

---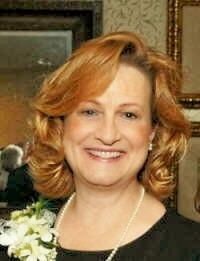 Elaine Ireland has a passion for working with parents and anyone who struggles to maintain a sense of God's love and peace amid the day-to-day challenges of life. She has a master's degree in Spiritual and Pastoral Care from the Pastoral Counseling department at Loyola, Maryland, with a focus on developmental psychology and spiritual guidance. Rooted in Ignatian spirituality, she is a writer, retreat and workshop leader, and presenter on topics such as pastoral parenting, "letting go," and finding the spiritual in the midst of everyday life. She lives in Ellicott City, Maryland with her husband, Mark and children, David and Maggie.
---
We hope you enjoy "Come and See!" and we welcome your input. Please contact Elaine Ireland at
ehireland@loyola.edu
with questions, comments, and responses.
---
© 2009 - 2020, Elaine H. Ireland - Images@FaithClipart.com
---
Up to 6 weeks of "Come and See!" reflections are saved here.
The latest is always listed first.