COME & SEE
Brief reflections on the week's scripture readings.
The 12th Sunday of Ordinary Time - 2020
---
---
The Word…
"Denounce! Let us denounce him!'
All those who were my friends are on the watch for any misstep of mine….
O LORD of hosts, you who test the just, who probe mind and heart,
let me witness the vengeance you take on them."
(from Jer 20:10-13)
"The LORD hears the poor, and his own who are in bonds he spurns not."
(from Ps 69)
"Fear no one. Nothing is concealed that will not be revealed…"
(from Mt 10:26-33)
---
Pondering the Word…
I wonder if I am missing something. I wonder if I've got this whole idea of God's will completely wrong. Christians in my country and around the world have such different views of how God is working and which 'prophets' we should be listening to. There are those who see the pandemic and unrest as punishment for our sins and lack of religion; others see these as God's warning about our abuse of the earth and each other; still others see the Spirit moving across the abyss to bring us into the light. And all these things seem to be caught up in the political arena, with faith leaders taking stands. Within my own denomination and faith community, there are disparities: we read the same words but hear different messages.
But I am reminded again in the psalm that the Lord hears the cry of the poor. It is the poor that suffer the most from any malady that plagues us—illness, natural disasters, civic unrest. And if we fail to hear that cry, if we do not acknowledge Jesus' cry of abandonment in the cries of those abandoned in favor of unbridled greed and lust for power; if we deny Christ before others by ignoring these cries of the poor, we too will be denied.
Jeremiah asks that he might witness the vengeance God takes on his adversaries. Whenever I read this passage, I think of Jesus on the cross: "Father, forgive them." At some point, all will be revealed. My faith tells me that if my heart is compassionate and my motives pure, while I might not get God's will right all the time, I must speak the truth I am given. And I will live not to see vengeance, but forgiveness for all who seek God with a sincere heart.
Living the Word…
"My Lord God I have no idea where I am going. I do not see the road ahead of me. I cannot know for certain where it will end. Nor do I really know myself, and the fact that I think I am following your will does not mean that I am actually doing so. But I believe that the desire to please you does in fact please you. And I hope that I have that desire in all that I am doing. I hope that I will never do anything apart from that desire. And I know that if I do this, you will lead me by the right road though I may know nothing about it. Therefore, I will trust you always though I may seem to be lost and in the shadow of death. I will not fear for you are ever with me, and you will never leave me to face my perils alone. Amen." (Thomas Merton, Thoughts in Solitude, 1958)
---
Mon, Jun 22: "You have rocked the country and split it open; repair the cracks in it, for it is tottering…Give us aid against the foe, for worthless is the help of men." (Ps 60)
Several Old Testament and Psalm readings this week reference the sieges the Israelites endured over the years. Some lament attacks from invading armies, but many deal with the enemies within: sin and internal political turmoil. These readings are jarring in their applicability to our present situation in the US. I wonder if asking God to "repair the cracks" even goes far enough! The key phrase for me is "for worthless is the help of men." Much of the division in my country falls along party lines. We put our faith in "princes and principalities," aligning ourselves with this platform or candidate rather than relying on our own consciences. Spend time today praying for your country. Pray the Spirit will open your mind and heart, not only to inform your conscience, but to give you the courage to repair cracks that have developed in your relationships or community; to be a "repairer of the breach."
Tue, Jun 23: Hezekiah took the letter from the hand of the messengers and read it; then he went up to the temple of the LORD, and spreading it out before him, he prayed in the LORD's presence. (2 Kgs 19:9-11, 14-21, 31-36)
The King of Assyria warns Hezekiah, the king of Judah, to forget about God as his protection. I love the image of Hezekiah prostrating himself in the temple and putting before God the specifics of his prayer. It is the kind of intimacy in prayer I believe God wants from each of us. In his Spiritual Exercises, St. Ignatius tell us to ask fervently for the grace or intention we seek from God. As you pray today, reflect on the most fervent desire of your heart. Be as specific as you can and say your prayer aloud to God. If you don't know what that desire is, pray as Bartimaeus did: "Lord, that I may see."
Wed, Jun 24: "I acclaim You, for fearsomely I am set apart, wondrous are Your acts, and my being deeply knows it. My frame was not hidden from You, when I was made in secret place, knitted in the utmost depths." (Ps 139)
As beautiful as is the Latin translation of Psalm 139, even more so the Hebrew. Unfortunately we miss much of the poetry and linguistic features of the original. My favorite phrases: "I am set apart" and "my being deeply knows it." Deep inside, we know our call from God, but we hide it behind the distractions of everyday living. Consider using this psalm for introspective prayer. Pray it slowly, one verse at a time and listen to the Spirit. "At the center of your being you have the answer; you know who you are. … abide at the center of your being; for the more you leave it the less you learn. Search your heart and see the way to do is to be." (excerpted; Lao Tzu, translator unknown)
Thu, Jun 25: Jesus said to his disciples: "Not everyone who says to me, 'Lord, Lord,' will enter the Kingdom of heaven,
but only the one who does the will of my Father in heaven." (Mt 7:21-29)
A few years ago, a friend asked me about the meaning of this verse. He was a convert to Catholicism and mentioned to me the magisterium's list of what was required to get to heaven. (He has since passed away and was a very good man so I imagine had no problem at the pearly gates!) Any Christian worth their salt should take pause at this teaching. I have referred over the past few weeks to having an informed conscience. I think that's what Jesus is saying to us. Don't take this faith lightly or solely on the basis of someone else's words.
St. Pope John Paul II gives this advice as well. Make sure to listen and discern God's will for you. I'm not saying organized religion is unnecessary; a strong community is essential for good discernment and support. But let us reflect in prayer upon the words of St. John of the Cross: "In the twilight of life, God will not judge us on our earthly possessions and human successes, but on how well we have loved." How are you called to love?
Fri, Jun 26: But some of the country's poor (were) left behind as vinedressers and farmers. (2 Kgs 25:1-12)
One might think of those left behind as "essential workers." I read a quote from a checker at a grocery store who said, "I guess the word 'essential' now means 'expendable.'" Pray today for the working poor who keep us supplied with the necessities of life, and for medical personnel, who while not necessarily financially poor, are risking their lives for us. Don't let the waning attention on the pandemic allow us to forget those still on the front-lines of this battle.
Sat, Jun 27: "Lord, my servant is lying at home paralyzed, suffering dreadfully." (Mt 3: 5-17)
We learn more in Matthew's version of this story than we do in Luke or John. The Centurion tells Jesus the nature of his servant's illness. The next time you pray, "Lord, I am not worthy that you should enter under my roof," let Jesus know what is ailing you. Be specific about how Jesus can heal you.
---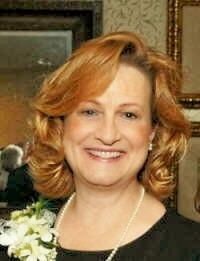 Elaine Ireland has a passion for working with parents and anyone who struggles to maintain a sense of God's love and peace amid the day-to-day challenges of life. She has a master's degree in Spiritual and Pastoral Care from the Pastoral Counseling department at Loyola, Maryland, with a focus on developmental psychology and spiritual guidance. Rooted in Ignatian spirituality, she is a writer, retreat and workshop leader, and presenter on topics such as pastoral parenting, "letting go," and finding the spiritual in the midst of everyday life. She lives in Ellicott City, Maryland with her husband, Mark and children, David and Maggie.
---
We hope you enjoy "Come and See!" and we welcome your input. Please contact Elaine Ireland at
ehireland@loyola.edu
with questions, comments, and responses.
---
© 2009 - 2020, Elaine H. Ireland - Images@FaithClipart.com
---
Up to 6 weeks of "Come and See!" reflections are saved here.
The latest is always listed first.