COME & SEE
Brief reflections on the week's scripture readings.
The Body & Blood of Christ, 2020.
---
---
The Word…
"Do not forget the LORD, your God,
who brought you out of the land of Egypt, that place of slavery;
who guided you through the vast and terrible desert
with its seraph serpents and scorpions, its parched and waterless ground;
who brought forth water for you from the flinty rock
and fed you in the desert with manna, a food unknown to your fathers."
(from Dt 8:2-3, 14b-16a)
---
Pondering the Word…
For the past few weeks, hundreds of thousands have taken to the streets, not only in the US but across the globe, in the midst of a pandemic, to protest a more insidious, virulent disease: that of systemic racism. These protests, for their size and scope, have been remarkably peaceful with some exceptions.
I have found hope in the diversity of faces in the crowds and the overwhelming number of young people who are saying 'enough is enough.' These kids have grown up together. They know and love each other beyond the façade of racial differences (although we still have a way to go in educational and economic realms).
It's important not to diminish or forget the sacrifices made by our foremothers and forefathers in the Abolitionist and Civil Rights Movements, black and white, to get us at least this far from that place of legal slavery some 150 years ago. It is through their sacrifices that our children are at least able to be schooled together and to experience and learn from each other's heritage.
But the perils of the desert still exist and are as stealthy as serpents. They exist as written laws at the federal, state, and local levels that in effect keep some structures of slavery intact. And they exist in our hearts. Although we hide them away in proper company, all of us need to look deeply to acknowledge the biases each one of us harbors, regardless of our skin color, nationality, or religion. One only has to look back to the troubles in Ireland to understand prejudice and hatred go beyond the color of our skin.
God is present and active, feeding the upcoming generation with a food that, while perhaps imagined by previous generations, is now blanketing our earth. The waters of justice are waiting to burst forth from the dead rock of ignorance and indifference. "Do not forget the Lord, your God, who calls you" to metanoia—a change of heart—to look to the horizon and move forward into a world of greater equality. Into a place of peace.
---
Living the Word…
I made a point to use the term systematic racism. The current protests are centered on anti-black racism. There are laws and social structures existing that support that bias. I am embarrassed to admit my shock four years ago reading the book, Just Mercy, by Bryan Stevenson and learning of things still occurring in my country's judicial and prison systems with regard to people of color. Another book, The Color of Law, by Richard Rothstein has been recommended to me as well. And it's important to note that these biases also impact Asian and Hispanic Americans, and other minorities.
We all need to pray. I know many white Americans who jump at the chance to help and give aid, but are not willing to admit they need to change, not willing to look inside themselves to acknowledge their own prejudice. I count myself in that number.
Jesus calls us to repent, to metanoia, to change our hearts. True change begins there, but that shouldn't stop us from educating ourselves and take stands to eliminate systematic bias in our laws and law enforcement tactics. In these days of unrest and uncertainty, don't turn away. Pray that the Spirit will come as on Pentecost to open our ears, eyes, hearts, and mouths to hear and preach the Word of God. Be willing to educate yourself and to engage in uncomfortable dialogue with people of different races and religions. Please. Don't squander the gift God is giving us in this pivotal moment to realize more fully the promised land of God's kingdom. "The mountain of the Lord's house shall be established as the highest mountain…all nations shall stream toward it …they shall beat their swords into plowshares and their spears into pruning hooks." (Is 2:2-4) "Then I saw a new heaven and a new earth…and heard a voice saying, 'Behold, God's dwelling is with the human race…he will wipe every tear from their eyes, and there shall be no more death or mourning, wailing or pain, for the old order has passed away.'" (Rv 21: 2-4)
---
Mon, Jun 15: "Lord, listen to my groaning…the bloodthirsty and the deceitful the Lord abhors." (Ps 5)
His pleas for his life will forever echo in our ears. And they echo the pleas of countless others tortured and murdered because of their race, religion, or willingness to stand up against the evil and arrogant. Pray for the Spirit to open your ears to the groaning of the oppressed. How are you called to act in the face of injustice?
Tue, Jun 16: "But I say to you, love your enemies and pray for those who persecute you."(Mt 5:43-48)
On a ZOOM prayer service last weekend, Fr. Brian McDermott shared a phrase from his brother Jesuit, Brendan Byrne, that when Jesus tells the disciples, "the Spirit will declare to you the things that are to come," 'it does not mean the Spirit will foretell future events, but rather that the Spirit will draw out, in the new situations that arise, fresh meaning from the events of Jesus's life.' Battle lines are drawn on the streets of cities and towns, between nations, among neighbors who practice different faiths. The Spirit's message is again loud and clear. Who or what are your "enemies?" They often exist within our hearts. While we don't want to "love" our sinfulness, our acknowledgement is the first step. Pray to engage the enemy within and use love to turn it into a grace.
Wed, Jun 17: "Let our hearts take comfort, all who hope in the Lord." (Ps 31)
I was speaking with a young, black man from the inner city who's been part of our lives for many years. He said he was staying inside, avoiding the protests, and just trying to survive. And then I realized: he doesn't have the luxury to hope. That stopped me in my tracks. Hope is a gift of my faith, but it's never been challenged by a daily struggle for survival. While I may take comfort in my faith, not all are blessed with that gift. It is grievous insensitivity to talk about hope to those whose lives hang in the balance. We cannot enjoy the comfort of hope when others are suffering. As the song lyric goes, "I am the hope for all who are hopeless." It is Jesus speaking, but we are his Body here on earth. What actions can you take to be an ally, a source of hope?
Thu, Jun 18: "If you forgive others their transgressions, your heavenly Father will forgive you. But if you do not forgive others, neither will your Father forgive your transgressions."(Mt 6:7-17)
True forgiveness heals. I am humbled by stories of victims and perpetrators, after justice has been served, reconciling and even going forth together to speak about the importance of forgiveness. Have you been the victim of injustice, abuse, oppression, greed? Have you been a perpetrator? Do wounds or guilt from the past weigh you down? You may not have the opportunity to meet the person or people who have hurt you or that you have hurt; sometimes, people are unaware that they've hurt others. But forgiveness can always start with us. Don't be afraid to process the grief and hurt. Seek help if this is too hard to do on your own. But give yourself the most healing gift of all. Pray and God will help you to forgive and be forgiven.
Fri, Jun 19: "God is love, and whoever remains in love remains in God and God in him." (1 Jn 4:7-16)
Do you love God? Most people reading this would likely answer 'yes.' Are you in love with God? Hmmh. That might cause some people discomfort. "…Fall in love, stay in love, and it will decide everything." (Pedro Arrupe, SJ)
Sat, Jun 20: "Did you not know that I must be in my Father's house?" But they did not understand…and his mother kept all these things in her heart. (Lk 2:41-51)
Oh, to have Mary's heart! A heart that didn't need to understand everything, to know all the details, to be in control. A heart that continually echoed the "yes" she said to Gabriel years before. Pray today to Mother Mary that she might grant our hearts the peace and tranquility of complete faith and trust in God.
---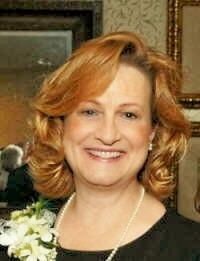 Elaine Ireland has a passion for working with parents and anyone who struggles to maintain a sense of God's love and peace amid the day-to-day challenges of life. She has a master's degree in Spiritual and Pastoral Care from the Pastoral Counseling department at Loyola, Maryland, with a focus on developmental psychology and spiritual guidance. Rooted in Ignatian spirituality, she is a writer, retreat and workshop leader, and presenter on topics such as pastoral parenting, "letting go," and finding the spiritual in the midst of everyday life. She lives in Ellicott City, Maryland with her husband, Mark and children, David and Maggie.
---
We hope you enjoy "Come and See!" and we welcome your input. Please contact Elaine Ireland at
ehireland@loyola.edu
with questions, comments, and responses.
---
© 2009 - 2020, Elaine H. Ireland - Images@FaithClipart.com
---
Up to 6 weeks of "Come and See!" reflections are saved here.
The latest is always listed first.