COME & SEE
Brief reflections on the week's scripture readings.
The Most Holy Trinity, 2020.
---
---
The Word…
"The LORD, the LORD, a merciful and gracious God,
slow to anger and rich in kindness and fidelity."
Moses at once bowed down to the ground in worship.
Then he said, "If I find favor with you, O Lord,
do come along in our company.
This is indeed a stiff-necked people; yet pardon our wickedness and sins,
and receive us as your own."
(from Ex 34:4b-6, 8-9)
---
Pondering the Word…
Moses echoes the descriptor God uses for the Israelites in Chapter 33. Stiff-necked, stubborn, hard of heart.
We are indeed a stiff-necked people. In my own country, there is an ever-increasing stiffening of necks and hardening of hearts seen in the lack of respect for the health and needs of others, in intolerance and in violence. People unwilling to turn their heads and look around to see and hear Christ in the cry of the poor, the cry of the sick, the cry of the earth, the cry of those held down against their will. Those unable to bend their heads just enough to look inward and acknowledge the bigotry, greed, selfishness, and fear that resides within.
Which is why, more than ever, we need God to accompany us, to pardon our wickedness and sins and to help us loosen the chains of fear and anger that bind us. This is not about the sins and crimes committed by individuals, although justice will be served at that level. This is the sin of a people, a nation, all of us. Yes, prayers are, as always, essential, but without dialogue and action, without righteous, nonviolent outrage and restorative justice, the deep wounds caused by the original sin of slavery, and the sins of greed and the warped application of individual rights over the common good, will, I am afraid, prove fatal to the ideals of democracy we claim to hold so dear.
Living the Word…
"Si los ojos no ven, al corazón no le importa." "If the eyes do not see, the heart cannot care." Being in isolation can become a hiding place for us to avoid the sorrow, the vitriol, the violence. There are times I have to pull away from what is being covered in the media because unhealthy outrage and bitterness threaten to take hold. I also know it is all too easy for me to shelter in my comfortable enclave away from danger and grief.
We all need to loosen our necks and look around. I need to do so to try and understand my fellow Christians and citizens who have such a different view of Jesus's message and of what makes a country great. And I hope those with whom I disagree would be willing to do the same.
So yes, let's pray and plead for our merciful and gracious God to forgive our wickedness once more and to lead us from this desolate, dry desert to a land of milk and honey enough to feed and nourish all people. A place of dignity and respect where all can not just survive, but thrive.
---
Mon, Jun 8: "Blessed are you when persecute you...Thus they persecuted the prophets who were before you." (Mt 5:1-12)
I've been thinking about Martin Luther King recently, a prophet murdered for his vision of equality and nonviolence. I think about aid workers in far-off countries murdered for their witness to peace and love amid violence. They are prophets and murdering prophets still happens. But most of the time, we just dismiss them. We don't want to hear what we don't want to hear and we don't want to change. A prophet who gets dismissed at times is Pope Francis who recently said, "This is not an era of change; it is change of an era." Don't waste this time of upheaval and just allow things to change around you. Take these oft-quoted words of another prophet killed for his witness deep into your heart: "BE THE CHANGE YOU WISH TO SEE IN THE WORLD." Ask yourself: What does that look like in my lived reality? What has to change in me?
Tue, Jun 9: Men of rank, how long will you be dull of heart? Why do you love what is vain and seek after falsehood?
(Ps 4)
The Hebrew translation: "how long will my glory be shamed?" Recently, I have been incensed with the pronouncements of certain Roman Catholic cardinals and bishops. It is one thing for religious leaders to be wise in the realm of politics; it is something much larger and more dangerous to pander to politicians and principalities. How long will we," the Body of Christ," how long will "we, the people" allow God's glory and our country's reputation to be shamed by ordained and elected leaders who put political power, money, and influence—vanity and falsehoods—before the wellbeing of all God's creatures?
Wed, Jun 10: Elijah appealed to all the people and said, "How long will you straddle the issue? If the LORD is God, follow him; if Baal, follow him." The people, however, did not answer. (1 Kgs 18:20-39)
One thing writing about Scripture has taught me is how Jesus could go very quickly from messages of love and peace to being really angry. I am aware at times I offer my opinion rather than a prayerful reflection, but let's not forget: "The Scriptures can often offend, but they are not meant to offend. They are meant to challenge. They only offend us if we do not want to be challenged." (Walter Modrys, S.J.) The Spirit's challenge this week is too obvious for me to ignore, even though I know I'm as guilty as anyone, maybe more so as my ministry allows me to keep at a safe distance. Take Elijah's words seriously: if the Lord is God, what does that mean for you? How are you called to follow God, and what things—wealth, comfort, risk avoidance—are the "Baals, the false gods in your life?
Thu, Jun 11: "But I say to you, whoever is angry with his brother will be liable to judgment..." (Mt 5:20-26)
Another day, another challenge from the Spirit. I am angry. There is such a thing as righteous anger, but the anger I feel inside can sometimes turn ugly, and I pray God will turn that ugliness into compassionate action. Perhaps you are angry too: maybe due to the stark racial injustices coming to light—yet again-- through the disproportionate impacts of the virus, immigration crackdowns, and policing. Or maybe you are angry at the destruction of property due to looting or at state and local governments that don't allow you to worship as you want or that are forcing you to wear a mask. Whatever the anger you might be feeling now, take it to prayer. Ask God, not to strengthen your resolve by feeding your anger, but to soften your heart. Let us try in our own way to be reconciled with our brothers and sisters with whom we disagree.
Fri, Jun 12: After the fire there was a tiny whispering sound. When he heard this, Elijah hid his face in his cloak and went and stood at the entrance of the cave. A voice said to him, "Elijah, why are you here?"(1 Kgs 19: 9a, 11-16)
This reading shook me to my core some 20 years ago and led me back – or really, for the first time – to faith. At that time it was learning to find God in the silence. But as I read this today, I am shaken once again: "Elaine, why are you here?" "Why are you hiding, running away?" Find time to sit in silence. Keep your ears open to listen for the tiny whispering sound. Then consider the question that is asked of all of us: "Why are you here?"
Sat, Jun 13: "Let your 'Yes' mean 'Yes,' and your 'No' mean 'No.' Anything more is from the Evil One."(Mt 5:33-37) "How long will you straddle the issue? If the LORD is God, follow him; if Baal, follow him." Yes or No?
"I don't know Who — or what — put the question, I don't know when it was put. I don't even remember answering. But at some moment I did answer Yes to Someone — or Something — and from that hour I was certain that existence is meaningful and that, therefore, my life, in self-surrender, had a goal." (Dag Hammarskjöld)
---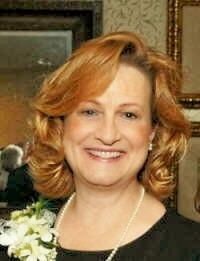 Elaine Ireland has a passion for working with parents and anyone who struggles to maintain a sense of God's love and peace amid the day-to-day challenges of life. She has a master's degree in Spiritual and Pastoral Care from the Pastoral Counseling department at Loyola, Maryland, with a focus on developmental psychology and spiritual guidance. Rooted in Ignatian spirituality, she is a writer, retreat and workshop leader, and presenter on topics such as pastoral parenting, "letting go," and finding the spiritual in the midst of everyday life. She lives in Ellicott City, Maryland with her husband, Mark and children, David and Maggie.
---
We hope you enjoy "Come and See!" and we welcome your input. Please contact Elaine Ireland at
ehireland@loyola.edu
with questions, comments, and responses.
---
© 2009 - 2020, Elaine H. Ireland - Images@FaithClipart.com
---
Up to 6 weeks of "Come and See!" reflections are saved here.
The latest is always listed first.