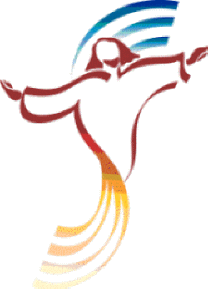 Come and See!
---
The Word…
Thus says the LORD: Share your bread with the hungry, shelter the oppressed and the homeless; clothe the naked when you see them,
and do not turn your back on your own.
Then your light shall break forth like the dawn, and your wound shall quickly be healed; your vindication shall go before you, and the glory of the LORD shall be your rear guard.
(from Is 58:7-10)
---
Pondering the Word…
I had just finished watching a TED talk on happiness--which is worth the 15 minutes to watch it to the end:
www.ted.com/talks/ --when I picked up the readings for this week to begin reflecting. It's always a treat when the Spirit knocks you upside the head with the obvious!
"Shelter the oppressed and the homeless; clothe the naked…Then your light shall break forth like the dawn, and your wound shall quickly be healed…" The Hebrew translation of the first few words is "bring the wretched poor into your house." A bit more of a commitment than say, contributing money to a homeless shelter!
We live in a very different society than those to whom this missive is written. The tribes lived in community and the community was considered family, not unlike what Elizabeth Dunn refers to in this TED talk. We live in a culture—at least in the West-- where we often don't even know our next- door neighbors.
We also live at a time when anxiety and depression are rampant, and unhappiness and meaninglessness just might be "the wounds" Second Isaiah is referring to. The Hebrew says that by caring directly for the poor, our "healing will spring up!" I think of the volunteer organizations I work with whose participants, without fail, say they get more out of their service than what they give. This is not just a nice platitude; it is an undeniable truth, as long as we remember our role as servants and that it is the Lord, our rear guard, who does the healing: "We are workers, not master builders; ministers, not messiahs. We are prophets of a future not our own."*

---
Living the Word…
At the height of the refugee crisis, Pope Francis challenged Catholic parishes to do just what Dunn promotes in her talk. Three cheers for Canada for having long recognized the great benefits so many can garner from such a program! What if all governments would allow this? It would not only reduce the responsibility (and costs) we defer to the bureaucracies, but it might even help the epidemic of unhappiness that pervades our society! This is not a pipedream. It is a reality. There are organizations in your community that help to support refugees as well as rural and urban youth. Seek them out.
Financial donations make a difference for the charities you support. But do they make a difference for you? Consider opening your calendar—not just your checkbook—to find the meaning and happiness you seek.
*From the prayer often referred to as the Prayer of Oscar Romero, written in 1979 by then-Fr. Ken Untener (www.usccb.org/prayer-and-worship/)
---
<![if !vml]>
<![endif]>
<![if !mso]><![endif]>
Feb 10: Solomon said, "The LORD intends to dwell in the dark cloud." (1 Kgs 8:1-7, 9-13)
The priests carrying the Ark can no longer minister due to a dark, thick fog enveloping the sanctuary. The anonymous author of The Cloud of the Unknowing talks about this dark cloud and the individual nature of true prayer: "The first time you practice contemplation, you'll experience a darkness, like a cloud of unknowing…You must know this darkness will always be between you and God….make your home there. It is the closest you can get to God here on earth… St. Dionysius said the most divine knowledge of God is that which is known by not-knowing." (Translation by C. Butcher) Others can minister to us, lead us through ritual and song, but the crux of our prayer occurs in a gentle darkness of a cloud of mystery. To assist in your prayer, consider: three excellent books on contemplation by Martin Laird, OSA; or for a lighter approach, Armchair Mystic by Mark Thibodeaux, SJ.
Feb 11: "You disregard God's commandment but cling to human tradition. How well you have set aside the commandment of God in order to uphold your tradition!" (Mk 7:1-13)
In the midst of division and angst within countries and religious denominations, it might be good for all of us to take a deep breath and consider the things we are fighting over. How many are human percepts that have morphed into doctrine? How many are based on the premise, "Well that's the way it's always been!"? (In the case of Christianity, I beg to differ!) How many are based on self-centered views narrowly focused on MY family, MY country, MY religion, MY bank account? The commandment of God? "Love me with all your heart. Love your neighbor as yourself." How in God's name can we love our neighbor if we are only focused on ME? We are all in this big mess together, folks. Let's start working together.
Feb 12: "Do you not realize that everything that goes into a person from outside cannot defile, since it enters not the heart but the stomach and passes out into the latrine?" (Mk 7:14-23)
An internet search will yield hundreds, if not thousands of diets: Mediterranean, Fasting, Keto, Green Keto, Paleo, cabbage soup….the list goes on and on. And obviously, Jesus had not heard that things like cholesterol and triglycerides do impact our hearts! But let's consider a diet based on Jesus's teachings: sharing what we have and avoiding overindulgence; savoring wine, both old and new (although not in the quantities at the wedding in Cana!); fasting; having patience to wait for the harvest in due season, not falling prey to immediate gratification. If we tend to our hearts, ridding them of envy, greed, arrogance, and the like, our bodies will be healthier as well. Oh, BTW: Jesus fasted, walked everywhere, and ate a Mediterranean diet—the very thing experts today say is the best! Jesus's Plan for Health and Wellness? Maybe it's time for a new internet craze!!
Feb 13: A woman whose daughter had an unclean spirit heard about him. She came and fell at his feet. The woman was a Greek, a Syrophoenician by birth, and she begged him to drive the demon out of her daughter. (Mk 7:24-30)
The messages in this reading can sometimes be overlooked because we are so taken aback by Jesus calling this woman a dog. It's wise to remember the time period in which this was written, and let's not forget women and foreigners are still treated with disrespect today! There are three messages I glean from this passage: love—the love this woman has for her daughter--engenders her hope; she teaches us the need to persevere in love; and, we see the opportunity that witnessing such love offers us to open our eyes to the bigger picture. Jesus sees in this woman's faith, hope, and love that his call goes beyond the chosen people to all God's children! Draw strength from the times you have persevered in love or when love has opened your eyes to new possibilities.
Feb 14: People brought him a deaf man…He took him off by himself away from the crowd. (Mk 7:31-37)
We talked on Monday about the importance of individual contemplative prayer, to set aside time for intimacy with God. Allow Jesus the time today to take you away from the crowd and open your mind and heart.
Feb 15: In those days when there again was a great crowd without anything to eat. (Mk 8:1-10)
There seems to be a pattern here—these people don't plan very well! But there's also a message that incorporates some of what we've talked about this week: sharing in community, persevering, and food! It appears people just drop everything when Jesus shows up. They forget about the food that perishes in order to follow him. They trust in God to provide. They persevere in faith and hope, and through the grace of God, they have enough to eat and to share with everyone. Have you ever experienced such a deep longing to follow Jesus? What have you been--or are you--willing to leave behind?

---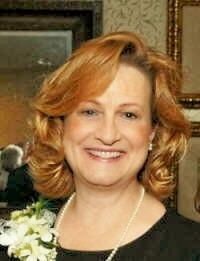 Elaine Ireland has a passion for working with parents and anyone who struggles to maintain a sense of God's love and peace amid the day-to-day challenges of life. She has a master's degree in Spiritual and Pastoral Care from the Pastoral Counseling department at Loyola, Maryland, with a focus on developmental psychology and spiritual guidance. Rooted in Ignatian spirituality, she is a writer, retreat and workshop leader, and presenter on topics such as pastoral parenting, "letting go," and finding the spiritual in the midst of everyday life. She lives in Ellicott City, Maryland with her husband, Mark and children, David and Maggie.
---
We hope you enjoy "Come and See!" and we welcome your input. Please contact Elaine Ireland at
ehireland@loyola.edu
with questions, comments, and responses.
---
© 2009 - 2018, Elaine H. Ireland - Images@FaithClipart.com
---
Up to 6 weeks of "Come and See!" reflections are saved here.
The latest is always listed first.