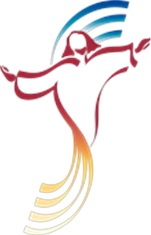 Come and See!
Week of February 7, 2021
---
The Word…
"Brothers and sisters: If I preach the gospel, this is no reason for me to boast,
for an obligation has been imposed on me,
and woe to me if I do not preach it! …
Although I am free in regard to all, I have made myself a slave to all
so as to win over as many as possible. To the weak I became weak,
to win over the weak. I have become all things to all, to save at least some."
(from 1 Cor 9:16-19, 22-23)
---
Pondering the Word …
Paul doesn't have a choice. He has an obligation to preach the gospel. Yes, of course he has freewill, but the interesting thing about freewill (and the reason many people engage God on a surface level) is that once you receive your call, you can't turn away. It's just the way it is, and even for those who say they have renounced God's will: "What you renounce, you are tied to forever." (Anthony De Mello, SJ)
So, in order for Paul to fulfill his mission, he is willing to become a sort of chameleon. He doesn't change his "colors" – he is true to the message -- he does change his approach. When he talks to the Athenians, he speaks not only in their spoken language but to their understanding of the unknown god (Acts 17:23). To his Jewish brethren, he invokes Scripture and his lessons at the foot of Gameliel, the respected Jewish scholar (Act 22:3). He does not shy away from debating the elders in their own territory. Amid his often-blustery witness, he is willing to speak of his weaknesses, of his struggles to do what he should (Rom 7:15-20).
But he also knows there are limits to what he can do. He knows he will not reach everyone and he knows when to walk away. He doesn't lose hope that the Spirit will touch some of the hardened hearts he has been unable to reach, but he is called, like the disciples in Mt 10:14, to shake the dust from his feet and move on. (Acts 13:50-51)
---
Living the Word…
What message might this have for us today? The divisions within American Christianity are stark. Each side looks at the other and is challenged to see anything they have in common. Families are torn apart over the meaning of Christ's message. What are we to do? Civil dialogue is essential, as is trying to understand and even communicate in the other's "language." Sharing our struggles and doubts can be helpful too. But there may also come a time when dialogue aimed at changing another's heart only serves to deepen the divide. While we never want to "shake the dust off our feet" as a sign of condemnation, there may be situations that we let go, pray, and let the Spirit take over. Ask Jesus to help you discern if you are struggling to come to peace with your mission and call amid discord and division.
---
Mon, Feb 8: Then God said, "Let there be light," and there was light. God saw how good the light was. (Gn 1:1-19)
Nothing is said about the darkness being good, but God chooses to keep it around. If it were light all the time, we would soon take it for granted. If it was always light, when would nature rest? Roots grow deep in the darkness and dryness; humans take shape in the dark recess of the womb.
Today's Provision: Look for growth in the darkness. We've all read stories of people recovering from a brush with death due to COVID. They follow a pattern: warning people to stay vigilant and a reminder about the fragility of life. These people now rejoice in the simple things of everyday life, in the closeness of family. You may have experienced difficulty or loss recently, and yet I encourage you to accept and be in the darkness. Get support to help you stay until it has given you what it is meant to give you. Allow the roots to grow deeper.
Tues, Feb 9: "O Lord, our God, how wonderful your name in all the earth! When I behold your heavens, the work of your fingers, the moon and the stars which you set in place—What is man that you should be mindful of him, or the son of man that you should care for him?" (Ps 8)
Today's Provision: Make this psalm personal. What in nature moves you to praise God? I love to watch nature programs that show the incredible diversity of life. I can't help but wonder in awe at creation and God's great vision. Ask God: What am I that you are mindful of me, that you count the hairs on my head? What are the things you especially love and care for about me? Let God answer.
Wed, Feb 10: All creatures look to you to give them food in due time… when you open your hand, they are filled with good things. O bless the Lord, my soul! (Ps 104)
Here's another psalm to personalize. I visualize God opening his hand as Jesus offering his hand to Simon's mother-in-law or to Jarius' daughter, raising them up and healing them.
Today's Provision: Be grateful and bless the Lord! Call upon memories today and give thanks for all the good things God's hand has offered you. Give thanks, even for the gifts that have been wrapped in difficult packages.
Thurs, Feb 11: When the woman went home, she found the child lying in bed and the demon gone. (Mk 7:24-30)
The Syrophoenician woman is one of my favorite Biblical "characters." (I mean that literally and figuratively.) She has what Jews call "chutzpah." In Matthew's version, the disciples try to get rid of her. I can only imagine they call her even worse things than a dog! But she not only persists to get healing for her daughter, she also has faith in Jesus' word. She leaves once he says her daughter is healed. Do I have that kind of faith in Jesus' word?
Today's Provision: Have faith in Jesus' word. Reflect on words Jesus says that you have the hardest time accepting. Turn the other cheek? Accept division and persecution in my name? "The one who is sinless should cast the first stone?" Ask Jesus to help you understand how you are to believe and live his word.
Fri, Feb 12: I confess my faults to the LORD, and you took away the guilt of my sin. Blessed are those whose sins are forgiven. (Ps 32)
Blessed are you whose sins are forgiven -- that would be any and every one who comes to the Lord with a sincere heart. The key is to remember to seek the Lord over and over. Having a sincere heart doesn't mean we will not sin again. We are human. A sincere heart recognizes God's unending mercy and commits to try again.
Today's Provision: Remember healing. The psalmist says God, "took away the guilt of my sin." It doesn't say the sin was taken away. Think about it this way: Do you have a scar on your body from injury or surgery? You can look at that scar and remember the suffering and pain or you can look at it and give thanks for the healing. (Some scars can also serve as a reminder to take better care of yourself!) Don't be afraid to look at past sins as a source of gratitude and fortitude to do better in the future.
Sat, Feb 13: "…he stationed the cherubim and the fiery revolving sword, to guard the way to the tree of life. (Gn 3:9-24)
Our Bible starts with dramatic images of a fiery sword and ends, in Revelations, with dragons and pools of fire. And right in the middle of it all is Jesus, a simple man who preached that love is the way to the tree of life, love is the way to defeat the fiery dragon. It is tempting to get caught up in apocalyptic images that instill unhealthy fear of God, but Jesus models for us awe and gratitude for "Abba," our loving and merciful parent.
Today's Provision: Immerse yourself in the love and mercy of God. This is a provision we should use daily. Some may think it gives us license to continue sinful ways. I believe we will be judged, but not so much on sins we have committed, but on the sincerity of our hearts and our willingness to show love for the least of God's creatures. Love defeats the fire of sin. Allow God's love to envelope you and give you strength.
---
<![if !mso]> <![endif]>
---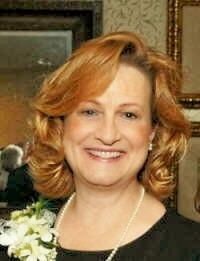 Elaine Ireland has a passion for working with parents and anyone who struggles to maintain a sense of God's love and peace amid the day-to-day challenges of life. She has a master's degree in Spiritual and Pastoral Care from the Pastoral Counseling department at Loyola, Maryland, with a focus on developmental psychology and spiritual guidance. Rooted in Ignatian spirituality, she is a writer, retreat and workshop leader, and presenter on topics such as pastoral parenting, "letting go," and finding the spiritual in the midst of everyday life. She lives in Ellicott City, Maryland with her husband, Mark and children, David and Maggie.
---
We hope you enjoy "Come and See!" and we welcome your input. Please contact Elaine Ireland at
ehireland@loyola.edu
with questions, comments, and responses.
---
© 2009 - 2020, Elaine H. Ireland - Images@FaithClipart.com
---
Up to 6 weeks of "Come and See!" reflections are saved here.
The latest is always listed first.