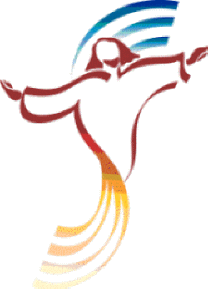 Come and See!
---
The Word…
Thus says the Lord GOD: "Lo, I am sending my messenger
to prepare the way before me;
and suddenly there will come to the temple the LORD whom you seek,
and the messenger of the covenant whom you desire.
Yes, he is coming, says the LORD of hosts.
But who will endure the day of his coming?
And who can stand when he appears?
For he is like the refiner's fire, or like the fuller's lye."
(from Mal 3:1-4)
---
Pondering the Word…
"The Lord whom you seek….the messenger whom you desire." I don't know about this Lord that Malachi describes: a refiner's fire or a fuller's lye? This would not be the kind of the Lord I'd be hoping for! Maybe if I were self-righteous, thinking I'd be exempt from the trials that would consume all the sinners around me? Sorry, but that's not going to happen.
Have you ever considered these questions: What sort of messenger would you be expecting to announce the coming of the Lord? What sort of Lord and Savior do you desire? As Christians, we look at Malachi's prophecy fulfilled in John the Baptist (as the return of Elijah; see Mt 11:10) and in Jesus (see Lk 12:49). But over the centuries, as Christianity has become "the religion of the state," the immediacy and radical nature of Jesus's message has been diluted, polluted, replaced by the ever-present sin of worship at the altars of power and money at the expense of the poor. We see it in our churches, our governments, and at times, in our own lives.
We can lament the state of the world, but as Gandhi so eloquently said, "You must be the change you wish to see in the world." We must begin with our own minds and our own hearts. What are the changes you need to make in order to endure the day of his coming?
---
Living the Word…
If we want to be able to recognize a messenger of the Lord—or the Lord, for that matter—we need to have some idea of how such an encounter might occur. God comes to each of us where and as we are, but if we don't know what God looks like in the context of our lives, how will we recognize God or God's messengers?
When I was returning to faith many years ago, I was having a hard time relating to Jesus. So I wrote an "in search of" ad, a "help wanted" notice. It was based on what I thought I desired or needed in Savior, but I also asked God to increase my awareness so I could recognize the messengers and signs God was sending me. And I gave Jesus an opportunity to do the same thing: "What, Lord, do you desire from me?" It was a powerful and seminal moment in my journey. I was able to break free from the barriers that kept me from real prayer and an honest, true relationship with Jesus.
Consider a similar prayer exercise for yourself: What is it that you want, need, and perhaps expect from God? Be honest--don't just say what you think God wants to hear. Our expectations are often what cause disappointment in our lives. Then ask God to reveal to you what God most wants from you. Not from his people, his church, etc.—from YOU. Then listen. See if you can discern God's voice.
---
<![if !vml]>
<![endif]>
<![if !mso]><![endif]>
Feb 3: A man who had an unclean spirit had been dwelling among the tombs…Night and day among the tombs and on the hillsides he was always crying out and bruising himself with stones.(Mk 5:1-20)
Imagine this man running towards you. The Greek translation says he was gashing himself with stones. He is bloody and crazed and the townspeople have tried to protect him from himself, but as a disciple, you don't know that. I would have hightailed it back to boat! Jesus, though, stands firm. He engages the man and heals him. It might be easier or even safer to avoid someone who is suffering. And granted, not many of us are equipped to aid someone turning anger on themselves. But with faith in God's healing power, consider standing firm. Don't be intimidated by the person's refusal to seek help. Be gentle and loving, but be present. Your commitment to remain with those who suffer can be the very thing that leads them to healing.
Feb 4: Jesus said, "Do not be afraid; just have faith." (Mk 5:21-43)
Sounds so easy, doesn't it? "Just have faith. Your fears will be banished by faith in a merciful, compassionate God." In this story, both people are healed, but we know from other gospel accounts, "many" were healed, not all. What of those whose loved ones were not healed? Did they have faith? That's a challenge we all face: a loved one dies, a prayer is not answered, a painful situation is not resolved. Faith isn't found in our individual stories of wishes being granted; God is not a magician or genie. Our faith must be in something that transcends life itself, in "things not seen" as it was for our ancestors in faith. "If you had the choice, which would you choose: the granting of your petition or the grace to be peaceful whether it is granted or not?" (Anthony de Mello, SJ)
Feb 5: "Where did this man get all this? ...Is he not the carpenter, the son of Mary, and the brother of James and Joseph and Judas and Simon?"… They took offense at him. (Mk 6:1-6)
Jesus's hometown is stuck. They are judging based on what was, not what is. Perhaps they're frightened or maybe just jealous. Who knows? The bottom line is that they miss out because they are unwilling to change their outlook. What might you be missing out on by an unwillingness to look at things differently?
Feb 6: He instructed them to take nothing for the journey but a walking stick. They were to wear sandals. (Mk 6: 7-13)
Jesus wants the disciples to get used to relying solely on God, but he also knows he is sending them out on a journey that will test them. He sets each up with a partner to keep them grounded, a walking stick to lean on when they are weary, and protection for their feet so they can keep moving forward. Imagine Jesus is sending you. What three practical things would you want Jesus to give you to help on your journey?
Feb 7: "When he assumed the royal crown, he battled and subdued the enemy on every side…With his every deed he offered thanks to God Most High, in words of praise." (Sirach 47:2-11; in the Apocrypha of Protestant Bibles)
The stories of David's reign make for engaging reading. As this passage from Sirach indicates, the Israelites, like all tribal people of the time, saw their god's power and favor in the obliteration of the enemy. But several of the readings from Samuel this week also show the depth of David's character and his humanity. He sins grievously, has fits of rage, conspires against his foes; but he actively repents, he weeps, he questions God, he suffers the sins of those around him. Through it all, God is always in charge, David's source of mercy, strength, and joy. Like Moses, David models for us a loving, honest relationship with God. Get to know him.
Feb 8: "How shall I be faultless in my way? By keeping to your words… Within my heart I treasure your promise that I may not sin against you." (Ps 119)
Last Sunday was proclaimed by Pope Francis as "Word of God Sunday." In the past, Catholics weren't encouraged to read Scripture; thankfully, this advice is no longer given. My intention in writing every week is to invite others to find meaning in God's words. Jesus tells us where our treasure is, there also will be our heart (Mt 6:21). If we want to treasure God's promise, there's no better way than to read, listen, and pray with the Word; to go deeper and further than just a recitation of the words on the page. Each morning, take a few minutes and do a heartfelt--not perfunctory--reading of at least one of the day's Scripture passages. Find a word or phrase that resonates with you and bring it along as you go about your day. Stop at midday to ask God to show the message the words have for you. And at night, reflect on how the words (and the Word) has been made manifest in your life. Thank God for that gift and look forward to hearing his word tomorrow!

---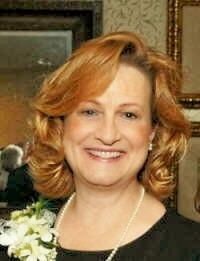 Elaine Ireland has a passion for working with parents and anyone who struggles to maintain a sense of God's love and peace amid the day-to-day challenges of life. She has a master's degree in Spiritual and Pastoral Care from the Pastoral Counseling department at Loyola, Maryland, with a focus on developmental psychology and spiritual guidance. Rooted in Ignatian spirituality, she is a writer, retreat and workshop leader, and presenter on topics such as pastoral parenting, "letting go," and finding the spiritual in the midst of everyday life. She lives in Ellicott City, Maryland with her husband, Mark and children, David and Maggie.
---
We hope you enjoy "Come and See!" and we welcome your input. Please contact Elaine Ireland at
ehireland@loyola.edu
with questions, comments, and responses.
---
© 2009 - 2018, Elaine H. Ireland - Images@FaithClipart.com
---
Up to 6 weeks of "Come and See!" reflections are saved here.
The latest is always listed first.