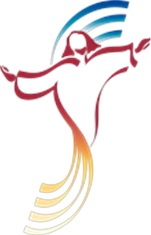 Come and See!
Week of January 31, 2021
---
The Word…
"Brothers and sisters: I should like you to be free of anxieties. An unmarried man is anxious about the things of the Lord, how he may please the Lord. But a married man is anxious about the things of the world… An unmarried woman or a virgin is anxious about the things of the Lord, so that she may be holy in both body and spirit. A married woman, on the other hand, is anxious about the things of the world…" (from 1 Cor 7:32-35)
---
Pondering the Word …
"Well, Paul, we'd all like to be free of anxieties. Is there anything you can do – like right now?"
While I take issue with Paul's assertion about the ability of married people to focus on things of the Lord -- I like to remind him of the first commandment God gave humanity: Be fruitful and multiply! -- these anxious, distracting times also provide an opportunity for faith to take root in a deeper, more personal way.
For some, these days allow for more prayer time and spiritual reading. If you have this luxury, by all means, don't miss out. But what about the families, so stressed out by work (or lack thereof), childcare, kids' schooling, caring for elders? Starting each day with a family prayer is wonderful, and can help ground us, but the real key -- for both ourselves and our kids – is recognizing God, whispering amid the chaos.
---
Living the Word…
In Ignatian Spirituality, there is something called "the Ignatian Stop Sign," a modern take on the advice Ignatius gives about assuming the best intentions of the person or people with whom we are engaged at any given time. It's another option to the "count-to-ten" method we can use when faced with challenges so that we can respond rather than react.

If you are dealing with rambunctious young children, think about incorporating "freeze tag" into the picture and teach your kids this game: As things begin to spin out of control, someone yells out "stop sign," or "freeze" and everyone stops where they are and counts to ten. Add this little nuance: while counting to ten, have everyone look for God. Then have each person share where they see God. I can only imagine the creative and humorous things little kids will come up with!

"Sure, Elaine," I hear you say, "We will be playing freeze tag all day then!" I know it's very hard right now (which is why Paul talks to us about eliminating distractions in our lives), but real, deep, personal faith grows stronger in the midst of difficulty. These lessons can teach your children more about God's presence than anything they will learn from a book. Try this out for a few weeks and see how it works. You may find your children are better than you at initiating this game! And let's pray today for married couples and families.
---
Mon, Feb 1: "Legion is my name. There are many of us." And he pleaded earnestly with (Jesus) not to drive them away… they pleaded, "Send us into the swine. Let us enter them." And he let them… (Mk 5:1-20)
Why does Jesus agree to the demons' request? There are scholarly theories, but in prayer, here's what I heard: Evil exists in many forms. We can, with Jesus' help, drive out evil, but that doesn't mean it is gone. Jesus warns us in Mt 12:45: it can come back even stronger if we let our guard down -- exactly what the townspeople in this passage do in asking Jesus to leave. But there's an interesting twist: Jesus requires the healed man to stay. For some, his presence will feed bitter memories of losing their herd of swine, but for others he can become of source of belief in God's healing power.
Today's Provision: Look back at sin and mercy. We tend to avoid this or we beat ourselves up about it. But remembering and celebrating the specifics of God's healing mercy is a great source of strength to keep evil at bay. Pray with your memories, even the painful ones.
Tues, Feb 2: "Because he was tested… he is able to help those who are being tested." (Heb 2:14-18)
During the second movement or "week" of the Ignatian Spiritual Exercises we focus on Jesus' humanity. When we consider his ministry, we might recall the miracle stories or his teaching to large crowds. When we think of him being tested, we focus on the horror of the Passion. But Jesus was tested in the same ways we are tested. He got impatient, he worked himself ragged, he liked to go to parties. He was tested in many of the same everyday ways we are. And so, he is able to help us -- every day.
Today's Provision: Get to know Jesus. Consider journeying with Jesus, the man. Be on the road with him. Stay where he stays, eat what he eats. Take note of how he reacts to situations. It's a wonderful prayer experience.
Wed, Feb 3: He was amazed at their lack of faith. (Mk 6:1-6)
I imagine Jesus coming back to his native place— earth— and meeting his kin, all those who profess to believe in him. What do you think? Would he be amazed at our lack of faith?
Today's Provision: Have faith. We hear in Hebrews today, "Strive for peace with everyone… that no bitter root spring up and cause trouble, through which many may become defiled." Bitter roots have sprung up in Christianity. It's easy to get discouraged, but as Jesus says so often, "just have faith." Work on having "just faith" today.
Thurs, Feb 4: He instructed them to take nothing for the journey… (Mk 6:7-13)
Could you do this? I live by the Scout motto: be prepared. I try to imagine every eventuality and have plans for each. Planning is a good thing, but let's be aware when over-planning is a symptom of our need for control.
Today's Provision: Be vulnerable… a hot topic for a few years now. The author, Brené Brown, has done much to bring this spiritual practice into the mainstream (I recommend her books). When it comes to doing the Spirit's work, over planning is not only unnecessary, it can be harmful. Look at your life as doing the Spirit's work—because it is – and see where you can let God take the controls. Then just enjoy the ride!
Fri, Feb 5: "Be mindful of prisoners as if sharing their imprisonment, and of the ill-treated, for you also are in the body..." (Heb 13: 1-8)
Solidarity" is a pillar of Catholic Social Teaching. The word gets cheapened by the idea that by marching together or donating to particular causes, we are in solidarity with the oppressed. This is support, and while good and important, it is not solidarity. In Tattoos on the Heart, Greg Boyle, SJ talks about solidarity being "geographic:" "The strategy of Jesus is not centered in taking the right stand on issues, but rather in standing in the right place—with the outcast and those relegated to the margins."
Today's Provision: Consider where you stand. Reflect on this passage. Where do you stand? What can you do to stand in the right place, in solidarity alongside Jesus and those imprisoned or ill-treated?
Sat, Feb 6: "Do not neglect to do good and share what you have…" (Heb 13: 15-17, 20-21)
The literal Greek translation: "Do not neglect beneficence and communal ownership…" Communal ownership: that makes us capitalists squirm! The early Christian communities did indeed own things in common but not solely for the purpose of helping the poor. This structure reminded those of means that what they "owned" wasn't really theirs at all: the earth and all her resources were God's. It was also a way to keep the rich from making their wealth a god.
Today's Provision: Look at what you "own." Are you careful to recognize these things are not yours, but for the benefit for all, including future generations? Do possessions ever get in way of your relationship with God? This is a hard prayer review, but one that is necessary to keep evil at bay.
---
<![if !mso]> <![endif]>
---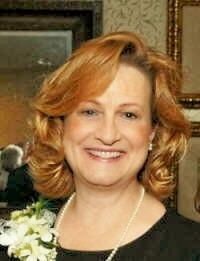 Elaine Ireland has a passion for working with parents and anyone who struggles to maintain a sense of God's love and peace amid the day-to-day challenges of life. She has a master's degree in Spiritual and Pastoral Care from the Pastoral Counseling department at Loyola, Maryland, with a focus on developmental psychology and spiritual guidance. Rooted in Ignatian spirituality, she is a writer, retreat and workshop leader, and presenter on topics such as pastoral parenting, "letting go," and finding the spiritual in the midst of everyday life. She lives in Ellicott City, Maryland with her husband, Mark and children, David and Maggie.
---
We hope you enjoy "Come and See!" and we welcome your input. Please contact Elaine Ireland at
ehireland@loyola.edu
with questions, comments, and responses.
---
© 2009 - 2020, Elaine H. Ireland - Images@FaithClipart.com
---
Up to 6 weeks of "Come and See!" reflections are saved here.
The latest is always listed first.