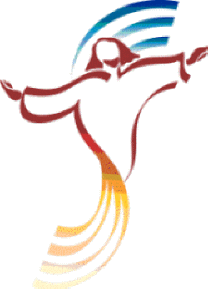 Come and See!
---
The Word…
Anguish has taken wing, dispelled is darkness:
for there is no gloom where but now there was distress.
The people who walked in darkness have seen a great light;
upon those who dwelt in the land of gloom a light has shone.
(from Is 8:23-9:3)
---
Pondering the Word…
The word "light" has so many uses and definitions: as a noun, there are seven meanings; as a verb, at least two; and, as an adjective, some six definitions. Most all have a positive spin. Darkness has just a few meanings that point either literally to the absence of light, or symbolically as the face of evil or mystery.
When we walk surrounded by light, brighter lights don't often catch our attention. Scientists say stars and asteroids are shooting around the earth all the time, but we rarely see such a display during the daylight hours. I don't think I have ever considered the street lights that line my neighborhood as I pass them in the morning, but they are a beacon I appreciate as they welcome me home in the evening.
There's another attribute of light portrayed by the image of two rooms separated by a heavy metal door. One room is in complete darkness, the other awash with sunlight. When the door between the rooms is opened, what happens? It is the light that spreads into the gloom. It shares itself, without diminishment, and allows enough light into the darkened room so one might find a source of light within the dark as well.
Are you aware of the light that surrounds you? Are you willing to open the door and share your light?
"Once in Alaska, long ago, on a winter night, darker than any darkness I have known, the light I carried failed, and I was alone with that most ancient fear, the one that haunted us before there was fire. Disoriented, I knew if I walked the wrong way, I might go on walking forever, wearing the night like a shroud. I prayed into the icy wind, sent out streamers of breath like a lifeline. Then I saw a light, a single light, a cabin light just beyond the trees. God is the light that comes to us just when we need it the most, the ancient light that calms our fear, hope as old as fire."
(from Hope as Old as Fire, by Steven Charleston)
---
Living the Word…
Many live in darkness—depression, poverty, illness, loneliness. In his book, Images of Hope, the late William Lynch, SJ suggests that people who live in darkness can often be helped by those who are willing to share the light of their imagination; to help the person in darkness envision a new reality, a different way, a lighter way of being. Not with platitudes or occasional charity or even prayers, but with a commitment to be with the other in the darkness, to work with them to recast the reality in which they dwell.
This is hard work that takes great faith and courage, and a sound hope grounded in God' mercy. Do you know someone living in darkness? They may not be willing to share their reality, but if you are aware, your quiet but continued presence in their life just might make all the difference. Bring this to prayer today.
<![if !vml]>
<![endif]>
<![if !mso]><![endif]>
Jan 27: "But whoever blasphemes against the Holy Spirit will never have forgiveness, but is guilty of an everlasting sin."(Mk 3:22-30)
What does it mean to blaspheme against the Holy Spirit? Christian denominations have various interpretations, but most boil down to the same basic idea: we blaspheme against the Spirit when we fail to accept the unending mercy and unconditional love of God. I wonder about the demoniacs Jesus healed…were they then able to forgive themselves for the hurt and damage they inflicted upon others by their illness? Accepting God's forgiveness but being unable to forgive yourself in effect place your own ego ahead of God. A common human tendency, yes, but is it blasphemy? I don't think so, but just think about the joy and peace you are missing out on if you don't allow God's healing hand to fully restore you to life. Forgive yourself.
Jan 28: The mother of Jesus and his brothers arrived at the house. Standing outside, they sent word to Jesus and called him. "Your mother and your brothers and your sisters are outside asking for you." (Mk 3:31-35)
Jesus is staying at Peter's house in Capernaum. Mary and her retinue have come up from Nazareth, a 20-mile hike. They've heard about what's going on and are there to take him home. But he ignores and dismisses them. Put yourself in Mary's place. Have you been ignored or dismissed by someone close to you? Mary walks away, pondering I'm sure, but trusting in God's providence. Ponder if you are called to do the same.
Jan 29: "A sower went out to sow…some seed fell on the path… Other seed fell on rocky ground…Some fell among thorns…And some seed fell on rich soil and produced fruit."(Mk 4:1-20)
I'm not much of a gardener and I'm always surprised by the random things that spring up on our property seemingly out of nowhere. Maybe it's a seed that's been dormant, or perhaps one of those birds who ate it off the path deposited it (ahem) on our property rather than on the car! There are tulips planted by the home's previous owner 30 years ago, and every few years, they make an encore appearance. It reminds me: not all seed that is sown produces fruit right away. God brings about fruit in a plant's due season. Perhaps the word of God has yet to produce fruit in your life. Give it time, nurture it as you can, and have faith. If you've been the sower of God's word, don't think what you've sown won't one day produce hundredfold! The word of God is a seed powerful and enduring. It can produce amazing results when we least expect it!
Jan 30: Jesus said to his disciples, "Is a lamp brought in to be placed under a bushel basket or under a bed, and not to be placed on a lampstand? (Mk 4:21-25)
The image of a lampstand intrigues me. We have the light of Christ, we know we are called and want to share it with others, but perhaps we haven't yet found the right "lampstand." Perhaps we are still searching for that place where our light can do the most good. We talked last Sunday about sharing our light, and yesterday, we reflected that we bloom on God's timing—a mixed metaphor, but a similar message. If you are unsure about how and where to share your light, if the seed of the word has yet to bear fruit, pray God will lead you to the place and time when your fruit can flourish and your light can shine brightly!
Jan 31: "For I acknowledge my offense, and my sin is before me always: against you only have I sinned." (Ps 51)
"Uh, excuse me, King David. I don't mean disrespect, but against God only you have sinned? How about Uriah who you had murdered? Bathsheba, who you abducted, raped, and forced into adultery? How about her child? What about them?" When we sin against others, we sin against God. An essential part of repentance is to ask forgiveness of those we have hurt. True forgiveness that blots out guilt comes only with true repentance. And true repentance requires a contrite heart. Even if those you've hurt are unwilling or no longer around to accept your contrition, offer it to God through Jesus. Then be at peace in God's mercy.
Feb 1: On that day, as evening drew on, Jesus said to his disciples: "Let us cross to the other side." (Mk 4:35-41)
The disciples have been following Jesus throughout his travels, watching him preach and minister to God's chosen people. But now he wants to "cross to the other side," meaning the other side of the Sea of Galilee, in Gentile territory. I imagine there's some trepidation. We may joyfully and willingly follow Jesus as he leads us through familiar territory, but when he calls us to go beyond our comfort zone, we may experience some doubt, just like the first disciples. If this sounds like you, don't worry. Continue to grow in faith and allow Jesus to calm your fears.

---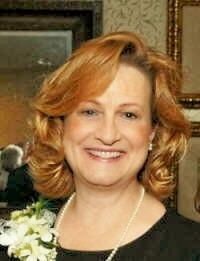 Elaine Ireland has a passion for working with parents and anyone who struggles to maintain a sense of God's love and peace amid the day-to-day challenges of life. She has a master's degree in Spiritual and Pastoral Care from the Pastoral Counseling department at Loyola, Maryland, with a focus on developmental psychology and spiritual guidance. Rooted in Ignatian spirituality, she is a writer, retreat and workshop leader, and presenter on topics such as pastoral parenting, "letting go," and finding the spiritual in the midst of everyday life. She lives in Ellicott City, Maryland with her husband, Mark and children, David and Maggie.
---
We hope you enjoy "Come and See!" and we welcome your input. Please contact Elaine Ireland at
ehireland@loyola.edu
with questions, comments, and responses.
---
© 2009 - 2018, Elaine H. Ireland - Images@FaithClipart.com
---
Up to 6 weeks of "Come and See!" reflections are saved here.
The latest is always listed first.