Paul, called to be an apostle of Christ Jesus by the will of God, and Sosthenes our brother, to the church of God that is in Corinth, to you who have been sanctified in Christ Jesus, called to be holy, with all those everywhere who call upon the name of
our Lord Jesus Christ, their Lord and ours. Grace to you and peace from God our Father and the Lord Jesus Christ.
(1 Cor 1:1-3)
---
Pondering the Word…
Every so often during the lectionary cycle, the second reading is nothing more than the salutation of a letter. Paul, of course, would not be one to write something short and to the point, like "Dear Corinthians," or "To Whom It May Concern in Corinth." If he were writing today, he might be forced to use #Corinth Christians!
The Church does this because First Corinthians is the source of the second reading for several Sundays before Lent, so I guess it makes sense to start at the beginning. But I'm always waiting for the next line, the expected instructions, the chastisement about what I have been failing to do, or maybe even a fundraising appeal (see Paul's Letter to the Galatians)!
Paul sets the tone, reminding those who hear this letter--it will be read aloud to the community which also explains the formality--that he has been called by the will of God, just as they have been called to be holy.
He also tells them they are part of a larger movement and God's grace and peace are for all who call upon Jesus' name. It provides comfort, letting them know they're not alone, but subtly reminds them God's grace is not just for them. (Right after the salutation, they are admonished to stop breaking into groups.)
In a world where the growing tendency is to barely acknowledge the presence and rights of people other than those closest to us, Paul's greeting is about our call to holiness. And we'd do well to hear the message, "It's not all about you. You are part of a universal movement and God's grace is for all."
---
Living the Word…
People would quickly begin to avoid you if you began a conversation like Paul begins this letter. But what might happen if you greeted each day by reminding yourself you are called by God to spread the Good News? What if you resolved to look at each person you encounter—and yourself--as holy and a beloved child of God? What if you ended the day grateful for the gifts you received and praying God's grace and peace be bestowed on everyone you met that day?
If finding time for daily prayer is hard for you, align it with something you already do. After brushing your teeth in the morning, look in the mirror and say, "I will spread the Good News to all I meet today." Don't forget your actions will speak much louder than your words. At midday, think about each person you have met or will encounter that day and envision them as God's child. Brushing your teeth again at night, give thanks and invoke God's blessing on everyone—yes, everyone—you met. Give it a try!
<![if !vml]>
<![endif]>
<![if !mso]><![endif]>
Jan 20: "But Samuel said: "Does the LORD delight in burnt offerings and sacrifices as in obedience to the command of the LORD? …For a sin like divination is rebellion, and presumption is the crime of idolatry." (1 Sm 15:16-23)
Saul is in trouble. The Lord's commands were specific, but Saul presumes to know better. Instead of destroying all the livestock (along with the Amalekites), Saul's army keeps the choicest to offer as sacrifice. The prophet Samuel lowers the boom: God delights in those who keep his commands, not in those who assume God would prefer something else. Samuel calls Saul's actions a rebellion and compares it to the sin of divination (a warning about Saul's future consultation with a witch!). So what's the lesson for us? It doesn't mean we take all the words of Scripture literally, but that we need to listen to God's words closely and discern our actions wisely. We can't assume to know as God knows, or worse, that we know better. There are numerous instances in the Old Testament when God changes plans after honest discussions with his servants. Have an honest conversation with God if you are unsure or have questions about the direction you are to take.
Jan 21: Samuel looked at Eliab and thought, "Surely the Lord's anointed is here before him." But the LORD said, "Do not judge from his appearance or from his lofty stature… the Lord looks into the heart." (1 Sm 16:1-13)
Samuel is off to anoint a new king. Like Saul, Samuel makes an assumption, but note he doesn't act on it. He waits to hear from the Lord and learns a lesson about not judging by appearances. Wise advice for us! In a culture that prizes and judges based on appearance, let's make sure to look into the hearts of others before we choose companions or make judgments. (This passage is a good example of the open dialogue we talked about yesterday. Samuel is worried for his life and shares his fears with God. But he trusts God, so puts aside his fears and goes to do God's will. Samuel is a good model to follow as you get to know God better.)
Jan 22: "For the battle is the Lord's and he shall deliver you into our hands." (1 Sm 17: 32-33, 37, 40-51)
David is about to dispatch Goliath with a slingshot and a rock, a seemingly impossible task. David realizes it is not he who will win this battle but God. Maybe you are struggling with a problem that seems insurmountable. Take a step back. Look to see if your life is aligned with God's will. If you're not sure, seek some guidance. David did not face Goliath alone. He had the gifts of Samuel's anointing and Saul's blessing, and he allowed God to be his strength. Let the battle be the Lord's.
Jan 23: He told his disciples to have a boat ready for him because of the crowd, so that they would not crush him. He had cured many and, as a result, those who had diseases were pressing upon him to touch him. (Mk 3:7-12)
Recently, Pope Francis got into some hot water when a video was released of him slapping the hand of a woman who grabbed him. In his defense, the Pope had turned away and was taken off guard. You can't blame the woman either, I suppose, so eager to touch his hand. The crowd Jesus faces is much worse, with no ropes holding them back, no bodyguards other than the disciples. You can't blame them, so many desperate to be healed, but I wouldn't be surprised if Jesus had to be a bit aggressive to ensure his safety! As we discussed last week, Jesus did not want to be seen as a miracle-worker. He wanted people to be healed, to be changed by his words. Pope Francis, I'm sure, would be much happier if people would listen to and act on his words, rather than push and shove to get close to him! How willing are we to step back from our own intentions and desires and let Jesus's words heal and change our hearts?
Jan 24: Jesus went up the mountain and summoned those whom he wanted, and they came to him. (Ml 3:13-19)
We've talked in the past about how it feels to be passed over when a team is being created. Sometimes, we are disappointed not to be selected, and other times, we are relieved! But I'm taken by the words, "Jesus summoned those whom he wanted." Jesus wants all of us. Will you come to him?
Jan 25: Ananias replied, "Lord, I have heard from many sources about this man, what evil things he has done to your holy ones in Jerusalem." (Acts 9:1-22)
Another example of an honest dialogue with God! I wonder why Ananias doesn't get struck mute like Zechariah did when he questioned the angel about the conception of John the Baptist. There's a difference: Zechariah expressed doubt, Ananias expresses fear. We all have doubts now and again, and if we're lucky, God will silence them by making us aware of his presence. We all have fears as well, but if we ask God for help, God will be there to comfort and assure us, giving us the strength, we need to be his messenger.
---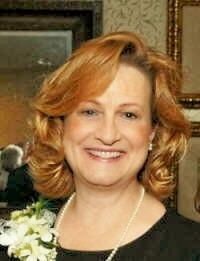 Elaine Ireland has a passion for working with parents and anyone who struggles to maintain a sense of God's love and peace amid the day-to-day challenges of life. She has a master's degree in Spiritual and Pastoral Care from the Pastoral Counseling department at Loyola, Maryland, with a focus on developmental psychology and spiritual guidance. Rooted in Ignatian spirituality, she is a writer, retreat and workshop leader, and presenter on topics such as pastoral parenting, "letting go," and finding the spiritual in the midst of everyday life. She lives in Ellicott City, Maryland with her husband, Mark and children, David and Maggie.
---
We hope you enjoy "Come and See!" and we welcome your input. Please contact Elaine Ireland at
ehireland@loyola.edu
with questions, comments, and responses.
---
© 2009 - 2018, Elaine H. Ireland - Images@FaithClipart.com
---
Up to 6 weeks of "Come and See!" reflections are saved here.
The latest is always listed first.