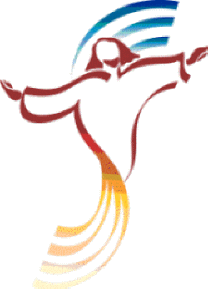 Come and See!
---
The Word…
Peter proceeded to speak to those gathered
in the house of Cornelius, saying:
"In truth, I see that God shows no partiality.
Rather, in every nation whoever fears him and acts uprightly
is acceptable to him."
(from Acts 10:34-38)
---
Pondering the Word…
The Jerusalem Bible has a more direct translation: "…God does not have favorites, but anybody of any nationality who fears him and does what is right is acceptable to him." Anybody of any nationality.
We spoke last Sunday about Paul's preaching and how heretical his message was for "the chosen people." Peter's message today is the same. God doesn't play favorites. God doesn't like anyone best. The literal translation is "God is not a respecter of persons:" God is not impressed by your status, your intelligence, your wealth (or lack thereof, for that matter); your country, your religion. How often do we hear these days from leaders of countries all over the world, "God is on our side" or "God is with us," or declaring a particular religion to be the only religion, excluding and punishing all others. Excuse me? Talk about heresy. Talk about original sin, assuming we know as God knows and that we have God in our back pocket. (Read Thursday's Old Testament reading to see how the Israelites learn this lesson!)
People have always made blanket judgments of others based on their country of origin, skin color, religion, level of education, etc., and if we look honestly at ourselves, we do it all the time as well. But we hear today (and in several other places in the Bible), those things don't matter at all to God. God looks at each of us in our uniqueness and at our commitment to know and do his will.
---
Living the Word…
What does it mean for you to be "chosen?" I think most of us would consider it an honor and look forward to what we will get out of our status as chosen, even if it means we have some hard work to do along the way. But what if being chosen has to do with what God expects of us rather than what we get out of it? Yes, God chose the Israelites, not so they could have bragging rights, but so that they could provide a light for other ancient nations to follow, establishing moral codes and basic human rights. "The Bible is an answer to the question, 'What does God require of man?' But to modern man, this question is suppressed by another one, namely, 'What does man demand of God?' Modern man continues to ponder: 'What will I get out of life?' What escapes his attention is the fundamental, yet forgotten question, 'What will life get out of me?'" (Abraham Joshua Heschel)
Spend time in prayer considering what motivates you. How are you chosen? What does God expect of you? Do you act righteously and do good solely out of the promise of eternal life? Not a bad goal, mind you, but one that can distract you from both God's true will and from the real needs of others. Ask the Spirit to shine a light for you to follow so you can see where God has chosen you to spread his love this day.
---
<![if !vml]>
<![endif]>
<![if !mso]><![endif]>
Jan 13: "How shall I make a return to the LORD for all the good he has done for me?" (Ps 116)
Imagine you have gotten the perfect gift for someone, something designed especially for them…perhaps a custom musical instrument they would use to bring joy to others. How would you feel if that person thanked you profusely, but failed to even open the gift, much less use it? The "thank yous" would seem hollow; you would probably be hurt and disappointed. How do we make a return to God for all the gifts and goodness showered upon us? Do we just say thanks each week, but keep the gifts hidden away? Something to consider at the start of a new year. Don't let fear or lack of confidence stand in the way of sharing your gifts with others.
Jan 14: Hannah answered. "I am an unhappy woman…I was only pouring out my troubles to the LORD…" Eli said, "Go in peace, and may the God of Israel grant you what you have asked of him."(1 Sm 1:9-20)
Hannah is praying to God in a deeply personal way, not with the traditional spoken prayers. Eli assumes she is drunk and chastises her. She explains and he listens. He doesn't pry, asking her what she's praying for. He doesn't suggest a particular ritual or instruct her on the "right" way to pray. He listens and then blesses her with a prayer that God will grant her intention. As people of compassion, we don't need to know the source of another's pain. Unless we are professionals, we're not called to advise or instruct. We just need to listen and accept the person where they are. Hannah knew she had been heard and not just dismissed with the promise of prayer. Like Eli, let's put aside our judgments so we can be God's comforting presence to others.
Jan 15: Samuel was not familiar with the LORD, because God had not revealed anything to him. (1Sm 3:1-10, 19-20)
How familiar are you with the Lord? What has been revealed to you? An important lesson to learn from young Samuel is to be open, with ears attentive to a call. While he may not have recognized the Lord's voice at first, he was faithful to his role as Eli's servant, thereby receiving the guidance he needed. If you are like Samuel, unfamiliar with the Lord's voice, take a lesson from him and be open and willing to listen right now, in the place where you are, no matter how humble. And for those who serve as mentors, let's again model ourselves after Eli, demonstrating patience and wisdom with those who might tend to disturb our slumber!
Jan 16: Then he said to him, "See that you tell no one anything, but go, show yourself to the priest and offer for your cleansing what Moses prescribed…" The man went away and began to publicize the whole matter. (Mk 1:40-45)
Why was Jesus so emphatic about keeping the miracles he performed under wraps? Well, we hear one reason--"it was impossible for Jesus to enter a town openly"—but I think it's more than that. Jesus came to teach, to preach about God's saving love and about the need for metanoia—a change of heart. He did not to come to be viewed just as a healer (or worse, as a magician). There was a risk for the healings to become the singular focus. Yes, some who Jesus healed learned from him, but most went back to their lives without hearing what he had to say. Do we turn to Jesus only in our need for healing or do we listen and take to heart his message to change?
Jan 17: The people refused to listen to Samuel's warning and said, "Not so! There must be a king over us. We too must be like other nations, with a king to rule us and to lead us in warfare and fight our battles." (1 Sm 8:4-7, 10-22)
I encourage you to read and reflect on this whole passage. It is one of those readings that stops me in my tracks. The message is as valid today as it was thousands of years ago. What freedoms are you willing to sacrifice for some vague sense of world dominance? What does it mean to you to be a "great nation?" What are you willing to give up to be like other nations?
Jan 18: Saul met Samuel and said, "Please tell me where the seer lives." Samuel answered: "I am the seer. Go up ahead of me and eat with me today. In the morning, before dismissing you, I will tell you whatever you wish." (1 Sm 9: 1-4, 17-19)
This is a reading we got in trouble for giggling over when we were young. Saul has a basic question for the seer: "Where are my father's asses?" Before he even gets to ask the question, Samuel tells him the beasts have been found, and oh, by the way, I am anointing you as king of Israel. So the moral is: "You go off in search of asses and you wind up a king!" (Sorry, I couldn't resist!) We hear in the gospel today of Levi's call from his post as a tax collector. Probably not what he was expecting either! God can come to us when we are out searching for something else or even when we are in the midst of sin. The grace Saul and Levi receive is the willingness to abandon the lives they've known to follow God's call. How ready are you to follow?

---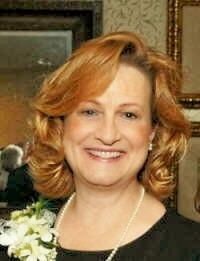 Elaine Ireland has a passion for working with parents and anyone who struggles to maintain a sense of God's love and peace amid the day-to-day challenges of life. She has a master's degree in Spiritual and Pastoral Care from the Pastoral Counseling department at Loyola, Maryland, with a focus on developmental psychology and spiritual guidance. Rooted in Ignatian spirituality, she is a writer, retreat and workshop leader, and presenter on topics such as pastoral parenting, "letting go," and finding the spiritual in the midst of everyday life. She lives in Ellicott City, Maryland with her husband, Mark and children, David and Maggie.
---
We hope you enjoy "Come and See!" and we welcome your input. Please contact Elaine Ireland at
ehireland@loyola.edu
with questions, comments, and responses.
---
© 2009 - 2018, Elaine H. Ireland - Images@FaithClipart.com
---
Up to 6 weeks of "Come and See!" reflections are saved here.
The latest is always listed first.