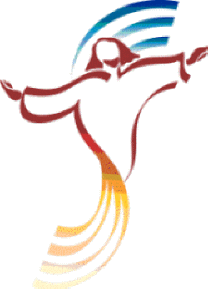 Come and See!
---
The Word…
Brothers and sisters:
You have heard of the stewardship of God's grace
that was given to me for your benefit,
namely, that the mystery was made known to me by revelation.
It was not made known to people in other generations
as it has now been revealed to his holy apostles and prophets by the Spirit:
that the Gentiles are coheirs, members of the same body,
and copartners in the promise in Christ Jesus through the gospel.
(Eph 3:2-3a, 5-6)
---
Pondering the Word …
"…the Gentiles are coheirs, members of the same body…"
Imagine you are a member of the well-established Hellenized Jewish community in Ephesus. Paul shows up, a Pharisee trained by the great teacher, Gamaliel, with the message that the Gentiles are coheirs with the Jews, members of the same body. How would you react to this idea so contrary to your worldview? Paul wants you to first accept this Jesus not only as the "mashiach" ("the anointed one"), but also as divine--the "moshiah"—the Savior! This is blasphemy! And, as if that's not enough, this Jesus came to save not just the Jews, but the Gentiles as well! It's no wonder so many Jews reject Paul outright!
In his book, Stories of God, theologian John Shea talks about the power of worldviews to block things or people that don't fit our view. "Ultimate meaning systems (i.e., worldviews) have the tendency to preempt the possibilities of experiences." It's high time for our governments and church hierarchies to take a hard look at the worldviews under which they operate. Most decisions are made to keep the status quo and those already in power in place. (See Pope Francis' Christmas message to the Curia:
http://www.vatican.va/content/francesco/en/speeches/2019/december/
documents/papa-francesco_20191221_curia-romana.html
It's time for each of us to look at our own worldviews as well. Does rigidity and narrow-mindedness keep us from embracing the goodness we experience outside our own echo chambers? Even if we see the flaws in the status quo, our unwillingness to take a risk to challenge the power structure is just a tacit endorsement of it. Jesus and the early disciples were willing to take that risk. How willing am I? How willing are you?
---
Living the Word…
I understand why many Jews rejected Jesus and his disciples. Most people wouldn't want to give up the status as "God's chosen." What Paul preached was a source, not only of anger, but of great fear for the Jews, and I'd suggest it is fear that is causing the angst in many countries about refugees and immigrants and people of other faiths. While they may not admit it, it seems many people in my own country see themselves as God's chosen, when the truth is everyone God has created is God's chosen, God's beloved. John tells us later this week, "perfect love drives out fear."
Take time to consider who or what you fear and why. Is it a rational fear, or imagined or based on others' opinions? Who do you dismiss out of hand because of fear? I don't suggest we throw caution to the wind, but looking objectively at our fears and praying for guidance can lessen the hold fear has on our lives and relationships. Let's always remember the most oft-repeated line in Scripture: "Do not be afraid."

---
<![if !mso]><![endif]>
Jan 6: "Beloved, do not trust every spirit but test the spirits …because many false prophets have gone out into the world… the spirit of the antichrist is already in the world. They belong to the world; accordingly, their teaching belongs to the world, and the world listens to them." (1 Jn 3:22-4:6)
We hear about discernment of spirits and the "antichrist" several times in John's letters. How does one test the spirits? Remember the phrase, "let the peace which Christ gives settle all questionings in your hearts." It is a deep peace that comes from following the Spirit of God. It's not happiness or gratification; you probably can't even call it joy, at least initially, because often the way in which God leads us is not the easiest route. John also suggests we observe the direction the world is taking. In the words of T.S. Eliot, "In a world of fugitives, the person taking the opposite direction will appear to run away." It takes great awareness to discern spirits, great courage to follow God's lead. If you are interested in learning more about discernment in the Ignatian tradition, go to http://www.ignatianspirituality.com/3806 getting-started-in-ignatian-discernment
Jan 7: When Jesus saw the vast crowd, his heart was moved with pity for them, for they were like sheep without a shepherd; and he began to teach them many things. (Mk 6:34-44)
What does Jesus see when he looks out over the vast crowd? Why are the people like sheep without a shepherd? My guess is most of the crowd are poor common folk, stuck in a deep rut, having little hope much would ever change for them. The shepherds that are supposed to lead them are often distant and more concerned with everyone staying in their place. So what does Jesus teach them? That they matter in God's eyes. That even though they suffer, God's love will save them. That in the words of the prophets, the great feast of God's Kingdom will be theirs. Who makes up the vast crowds today? Yes, the materially poor and the vulnerable would be there, but what about the masses who are spiritually lost? What about young people who see life as a meaningless rut? We may not be called to teach vast crowds about the Kingdom of God, but look around. Let your heart be moved. With whom will you share the message of God's love today?
Jan 8: "We have come to know and to believe in the love God has for us" (1 Jn 4:11-18)
So have we? And if we've come to know and believe the love God has for us, do we have faith in that love as well? In other words, do we know it at a cognitive level or do we really know it in our hearts? Heart-felt knowledge of God's love comes from accepting God's mercy—not just God's forgiveness for things for which we have atoned—but God's unending mercy. And that entails being able to forgive ourselves. So have we?
Jan 9: "Jesus …taught in their synagogues and was praised by all… And all spoke highly of him and were amazed at the gracious words that came from his mouth. (Lk 4:14-22)
Jesus begins his ministry and everyone is so impressed. They nod approvingly to each other. That is until he makes it clear they are the ones who need to change. Often, people mouth approval or support for causes or government programs until it hits their wallets or shows up in their own backyards. What are the "gracious words" Jesus speaks that are difficult for you to incorporate into your life?
Jan 10: "He has proclaimed his word to Jacob, his statutes and his ordinances to Israel. He has not done thus for any other nation; his ordinances he has not made known to them. Alleluia." (Ps 147)
This verse gives credence to our discussion last Sunday: the Jews would not want to hear anything about other nations receiving God's word, even though the prophets foretold this very thing. The Jews are the leaders, the chosen ones that others would follow. This "co-heir" thing is not part of the deal. Do we, by some our nationalistic stances, do this same thing? Do we suppose to decide with whom God shares his law and love?
Jan 11: "So this joy of mine has been made complete. He must increase; I must decrease." (Jn 3: 22-30)
Aside from our weight, debt, and stress level, I'd bet most of us don't like the thought of decreasing. We measure ourselves by our number of friends we have on social media, the value of our investments, how many exercise reps we can do. And yet if we stand back, cede some control, and let God increase in our lives, our peace increases as well. Stress begins to ebb and our compassionate God-heart grows. Where will you decrease in this New Year and allow God and God's love to increase?

---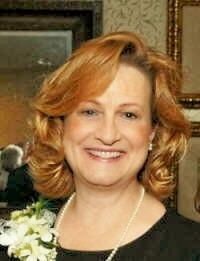 Elaine Ireland has a passion for working with parents and anyone who struggles to maintain a sense of God's love and peace amid the day-to-day challenges of life. She has a master's degree in Spiritual and Pastoral Care from the Pastoral Counseling department at Loyola, Maryland, with a focus on developmental psychology and spiritual guidance. Rooted in Ignatian spirituality, she is a writer, retreat and workshop leader, and presenter on topics such as pastoral parenting, "letting go," and finding the spiritual in the midst of everyday life. She lives in Ellicott City, Maryland with her husband, Mark and children, David and Maggie.
---
We hope you enjoy "Come and See!" and we welcome your input. Please contact Elaine Ireland at
ehireland@loyola.edu
with questions, comments, and responses.
---
© 2009 - 2018, Elaine H. Ireland - Images@FaithClipart.com
---
Up to 6 weeks of "Come and See!" reflections are saved here.
The latest is always listed first.